Welcome to the Random Dice Wiki!
Random Dice (Formerly Royal Dice), is a PvP Defense game, developed by 111%.
Also on here you can find any Dice mechanics information, PvP strategies, PvE strategies and a lot more!
General Information
Random Dice is a PvP and PvE Tower Defense.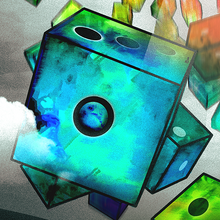 In
PvP
you find yourself fighting against a random opponent with similar amount of trophies. When in
PvE
you find yourself playing with a random ally with any amount of trophies against enemies, which come in waves.
---
Before the links, here is a quick reminder, any privacy violation or vandalism will end up to IP block, if the harassment will still continue, we'll have to contact Support and move this to legal sue. We already have some IP so there isn't much where you can hide beside your screen :).
---
Useful Links:
Community content is available under
CC-BY-SA
unless otherwise noted.